MASS
I cannot begin to tell you about this song without recounting the "long dark night of the soul" that lasted a full 6 months as I wrote the cathartic mini album, Saint of Contradiction. Without coming through that deep exploration of myself and the world we lived in, I could never have written this, a signpost to a better world than the one we find ourselves in. This is my signature song.
Again, I will use a paragraph from my book, A Far Cry from Sunset, to convey that pivotal point on my life as a writer and as a man.
"The writing of it had become a full-blown obsession.  I wrote from the early hours of the morning till late at night, sometimes stopping only for hurried meals.  It was a writer's search for faith. I wanted conviction. I wrote in a desperate hunt for something I could openly and honestly feel devoted to. The way I thought to find it was to crush, tear apart, and tear down everything I had been asked, tempted or forced to have faith in until now. Political, philosophical or religious, I didn't care.
I would demolish everything that I had ever been persuaded to believe in, that gives life meaning, even God if I had to.  Using words with music, I sought to burn down every place of worship, shred every sacred text, and unmask every so called messiah. When I was done, if there was anything left standing, I would have something I could give myself up to. The writing of the piece took my mind to a place so barren that I had literally feared for my sanity. Those six months pushed me to the very edge of my mind's own abyss. When I was done, there was nothing left standing.  For a period, I felt nothing but absolute loneliness. I had destroyed everything. When I looked back from the edge, there lay the ruins of all that I had never truly trusted.  It looked like I was in Hell but I was in love. With everything else torn and stripped out of its way, love stood still and strong.  Bright, patient and absolutely indestructible. All that had hidden love from view or taken credit for its power was gone."
In so many songs, I have deliberately taken the language of various religions and tried to claim it back for the lexicon of what, is without doubt, the only proven and obvious governing power of the universe, love.
The very word, Mass, is associated with a religious ceremony, but it has many other meanings; a mass gathering of people being the most relevant one here. The theme of this album was the idea that belonging to a faction or fraction of the world we live in, denies us our natural sense of intimacy with the whole.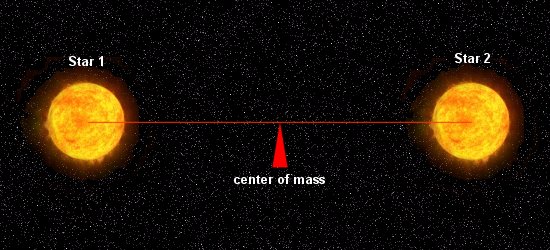 So here's what I did. I took my other loves, language and knowledge and imagined myself choosing only one genre or outlook of these. I opened with language.
If I refuse to choose between
Sonnet and heavenly prose.
Both divine subterranean waters
Where the deeper feelings flow so
Why should I go to Mass
Why should I take a side
Why oh why when I'm equal to
A love of language and loving you
Should I go to Mass?
I am moved deeply simply reading that back. The song has established, from the get go, where we're going.
On to my love of knowledge, of learning and, in particular, a fascination with physics and all other disciplines that search for answers to the truth about life and the nature of the universe.
If I will not say
That this is matter and this is mind
If the edge and the centre are one place
Then and now, one time.
Why should I go to Mass
Why should I take a side.
Who oh why when I'm equal to
A love of knowledge and loving you
Should I go to Mass?
It's worth noting at this point how much beauty and enchantment the saxophone adds to this song. More on that later.
The last verse goes right to the heart of the matter. The true power of love is that, when acknowledged as unconditional, it denies us the right to take sides. Insisting on the need to love unconditionally, even those who may hate us and everything we stand for.
Supposing then, I don't accept
That there are them and then there is us
But that neither not both is the healing state
Of unconditional, unconditional love
Why should I go to Mass
Why should I take a side
Why oh why when I'm equal to
Loving them as I'm loving you
Should I go to Mass?
Although, in essence that would usually signal the end of a song, for this piece, the central truth of it is only just about to be made clear.
You may remember that from the outset of making this album, I wanted as many songs as possible to have monk-like chanting at each songs end to endorse the feeling of a traditional mass.
The chants at the end of this song say quite simply everything that the theme of the album tries to encapsulate and bring into the light. In plain words it tells us it's time to move on from those old ideas that have kept us in conflict for thousands of years.
All those ideas that for years we thought could save us
We're gonna have to let them go
All those religions that for eons we thought could save us
We're gonna have to let them go
All those assemblies that we thought could save us
We're gonna have to let them go
All those movements that we thought could save us
We're gonna have to let them go
All those times for a moment we thought could save us
We're gonna have to let them go
So there you have it. A fitting finale to a moral code that took a lifetime's struggle to come to, mapped out in ten songs.
A set of words gently sung over a simple track of only piano, guitar and bass drum plus, of course, the deeply gorgeous saxophone, conjures up ten minutes of beauty that I am honoured to declare my signature song.
I give special credit here to Mark Waterman, previously of The Faith Brothers, who played saxophone on the track.
Also to Hugh Sadlier, who engineered the recording.
Note: There's a story behind the sax playing:
I had a CD of the legendary saxophone player, Ben Webster, who plays each note with a lot of subtly added breath. I asked Mark to listen to the album and try to play in that style.
Hugh and I then recorded around 6 or 7 takes and spent hours taking the best bits from each take to compile the version you have here. It really was a long and painstaking process.
Funny. Once we had it done it was the early hours of the morning. We tried playing back the whole song to assess what we had but we both kept falling asleep before the end! It was around 4am, the song is ten minutes long and very hypnotic. We eventually went home and got some rest.
We came back the next day and, with fresh ears, played back what was now the finished track. We were both so moved. We knew we had put together something very special.
I hope you've enjoyed this enough to download a copy to keep, pass around and treasure.
With love,
Billy
Enter Email Address To Get RSS Feed To Your Inbox. Alternatively, fill in the subs form on the bottom right of the page, for 12 free songs & book extract.